Vintage / Antique Hanging Candle Lamp Ornate? Brass And Wine Red Glass Lantern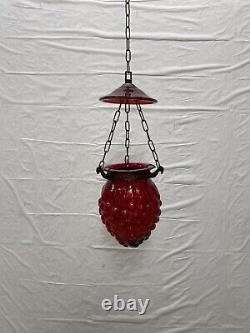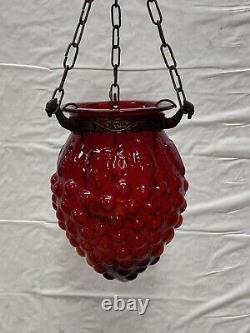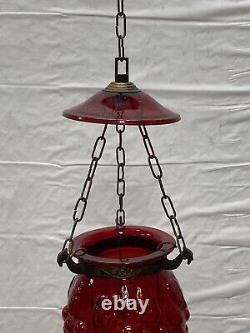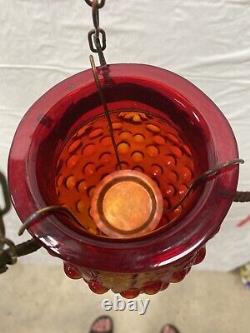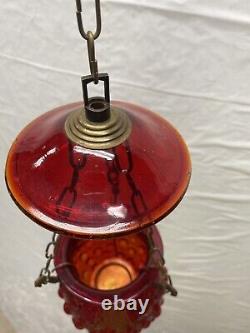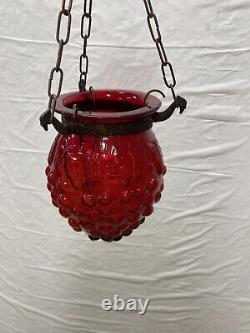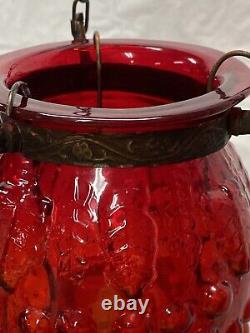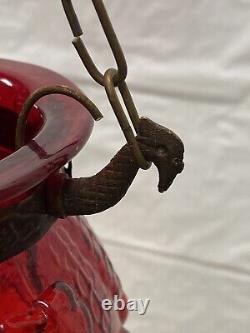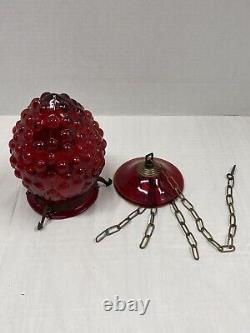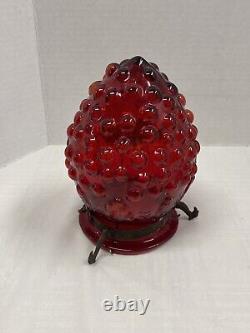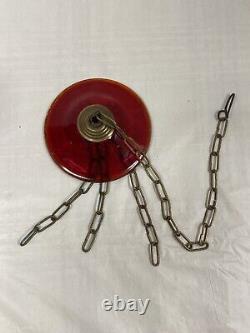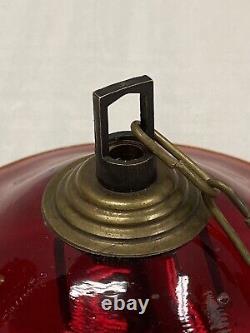 Vintage Candle Lamp Holder Light Shade Wine Glass Lantern Hanging ornate Brass /Chains. This very old candle lamp is a beautiful piece for those looking to add that something special to their older home decor it gives off a warm romantic lighting atmosphere. It's made of wine red glass with a wine red glass heat shield above and ornate brass hanger. This beautiful piece is in used but good condition.
Candle cup size with (wine red) bottom part Approximately: 6 inches in length and 4 1/2 wide. The protective wine red heat cab to the bottom is approximately 13 inches long. The chain is approximately 13 inches long.
The overall size top to bottom approximately: 26 inches long. Please see photos for more details if you have any questions please ask. We always give feedback when feedback is given.

---