Bright Glow Under UV Light Antique Vtg Uranium Glass Oil Lamp Green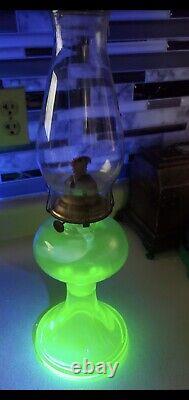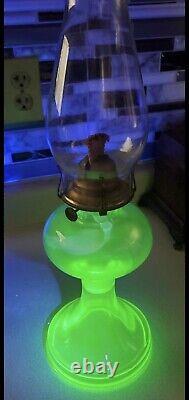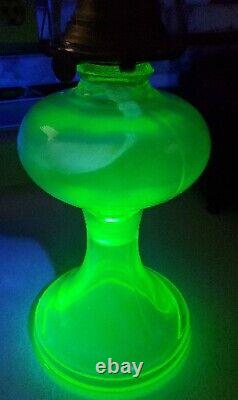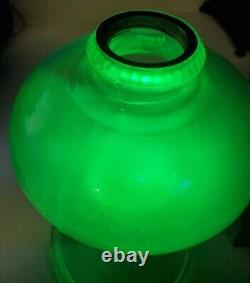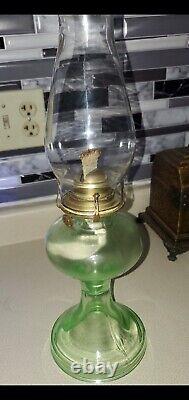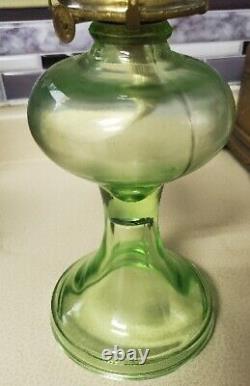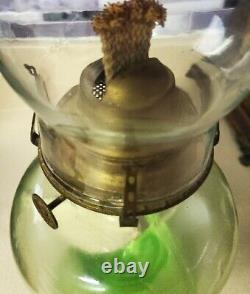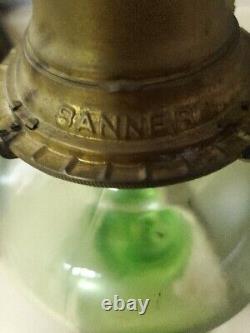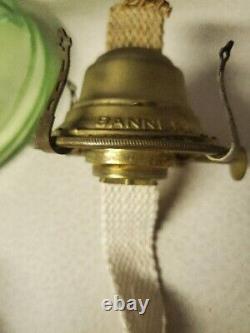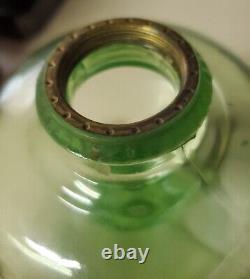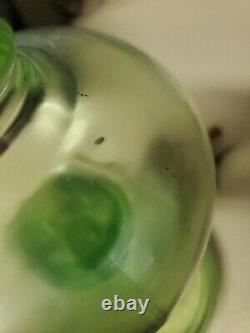 This vintage oil lamp features a beautiful uranium glass base in a green color with brass accents. The lamp has a Victorian design with a hurricane chimney shade and is easy to assemble with a wick included. It can be used both indoors and outdoors and is perfect for any room, whether it be a parlor, living room, kitchen, bedroom, or boudoir.
The lamp has a knob control for easy adjustment of the single light and glows under black light. It's an original antique piece from the 1910s, with a banner brand, and is perfect for collectors or anyone who appreciates art, fantasy, periods & styles, seasonal, advertising, or mystical themes. The lamp measures 10 inches in height, 5.5 inches in width, and has a 6.5-inch diameter.
Used a 365 nm uv flashlight to take photos.

---