Antique Vintage Nautical Lamp Ship Lantern Maritime Marine Upcycled Light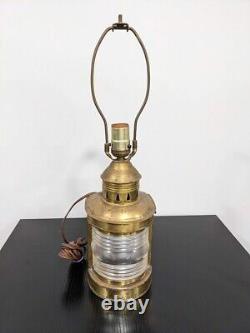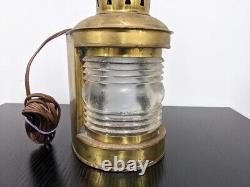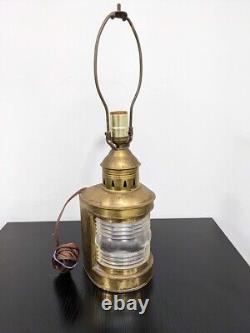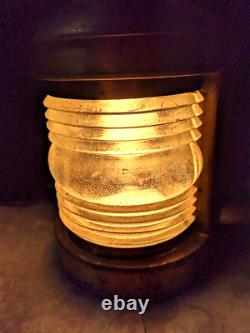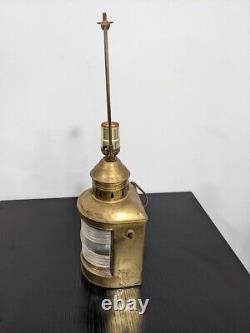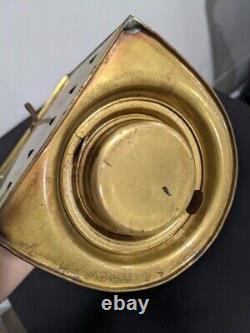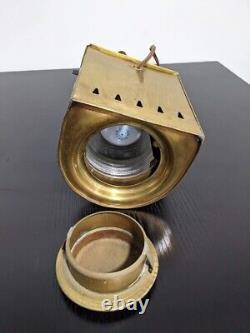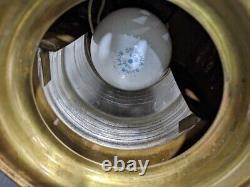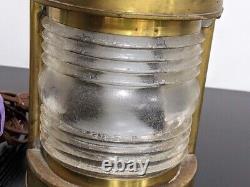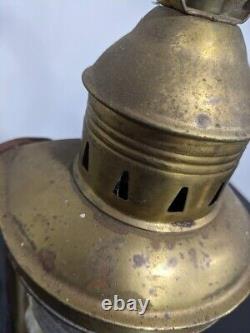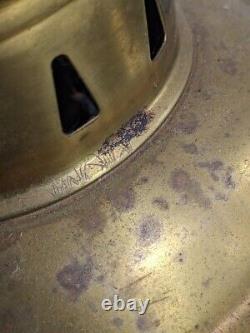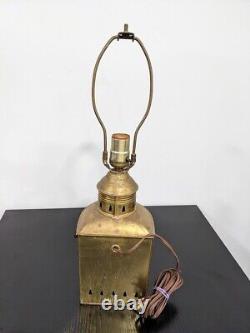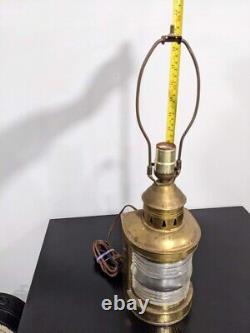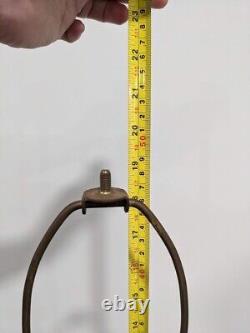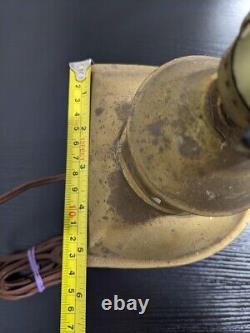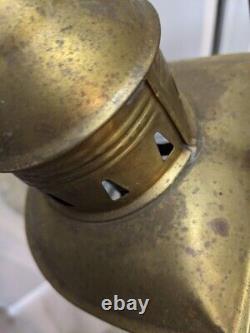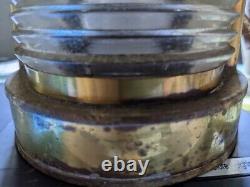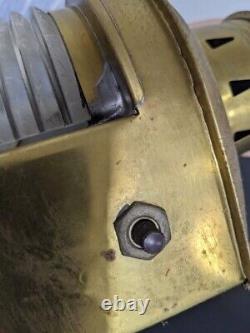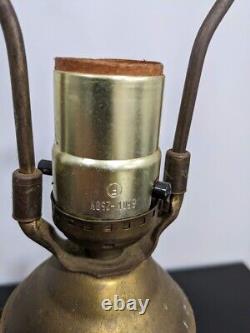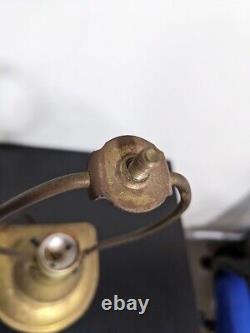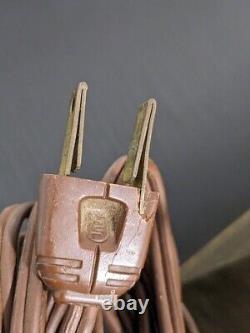 Upcycled Old Marine Lantern Light Lamp 2-Light Unique Piece - WORKS/TESTED. Introducing an extraordinary upcycled treasure that will illuminate your space with timeless elegance!
Feast your eyes on this pre-owned old Marine lantern, that has been transformed into a captivating lamp that will. Add a touch of nautical charm to any room. With the freedom to customize it with your preferred lampshade, you can express your personal style while embracing rich nautical history.
Equipped with not just one, but two lights. One at the top, as traditionally seen adding a practical touch perfect for reading or creating a cozy ambiance, and the lower lantern for a nostalgic glow. (Think traditional light at the top - and perhaps GREEN light for Starboard, or RED for Port Side). Please note, bulbs are not included.
They were used for testing and photography purposes only. This is a charming piece, you can see in photos where they were soldered, adding to its unique character.
The metal's patina and scratches serve as a testament to its journey and lend a rustic charm to its overall appeal. Detailed photos provided depict the lantern's condition from various angles. We can't speak to the quality of craftsmanship (electrical work) since this is a pre-owned item from an estate, so you should have someone look it over for safety and functionality. Please feel free to reach out with any questions.
See pics for approximate measurements to ensure it will fit in your desired space. Let its glow and maritime allure become a captivating conversation started and a cherished addition to your decor! The metal has patina and some scratches/wear. All can be seen in the multiple photos provided, please feel free to ask questions. See photos for best depiction of overall condition and for approximate measurements.
We don't use stock photos. Feel free to ask any questions, Thanks for looking! Tape measure shown is not part of the listing/sale, and is for photo display of measurements and item only. We're happy to accommodate any questions, or provide additional photos. Check Out our Other Items here! Thanks for Looking & Enjoy your Shopping!

---