Antique American Coach Lanterns -Beveled Glass-Brass/Nickle c. 1840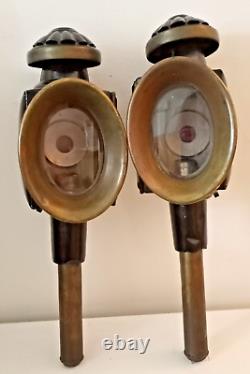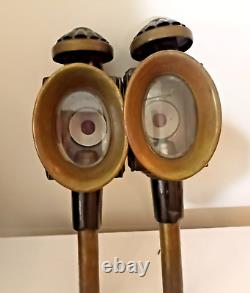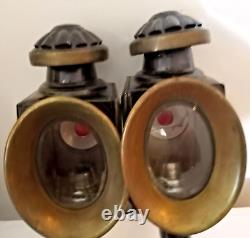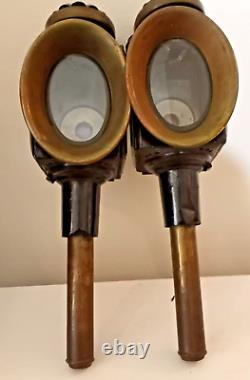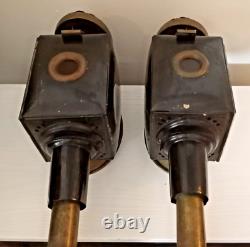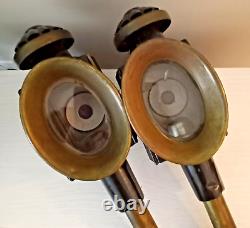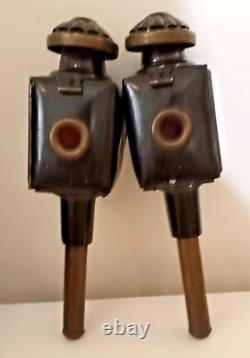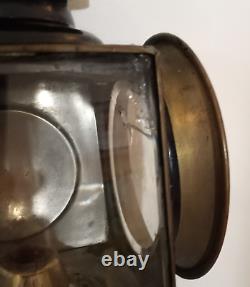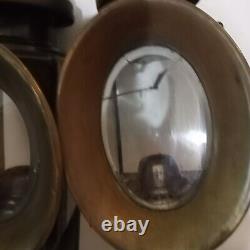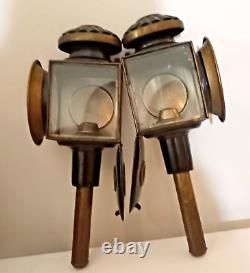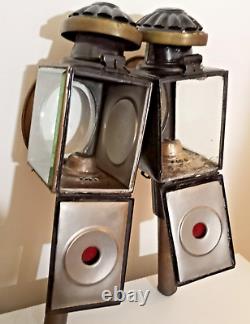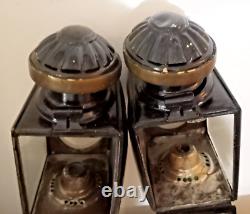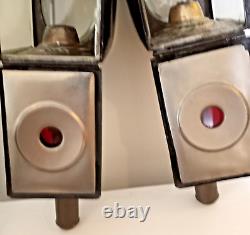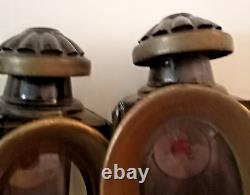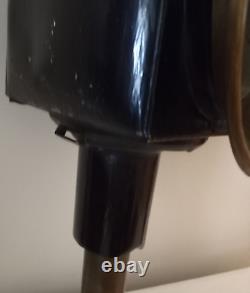 A Pair of Beautiful American Brass Nickel Silvered Enameled OVAL CONVEX "BEVELED" GLASS Coach Lanterns. Plus, SQUARE Beveled Glass on side of each Push Thru Candle. Flanking Oval Ribbed Vented Tops and Rear Red Reflectors.
Appear to be the Original Interior Fonts. Door Hinges are working fine and Latch on each is secure. Only One Oval and One Square glass have cracks, however the glass is secure. Some denting to both lamps. The inside lining is for the most part in good condition.
Amazing condition for their age. Constructed of Tin and Solid BRASS and Tinned over Solid Copper. IMPORTANT No Maker's Name due to being Made Before Law Required Maker's Name or Country. EACH ANTIQUE COACH/CARRIAGE CANDLE LANTERN Weighs Approx.

---