2 Vintage HEAVY Maritime Art Deco Ship Lantern Nautical Lamp Boat Light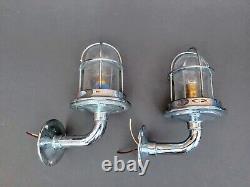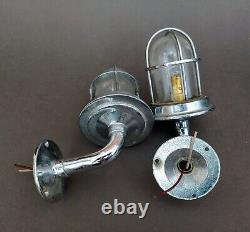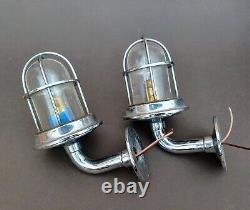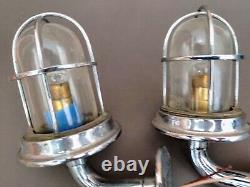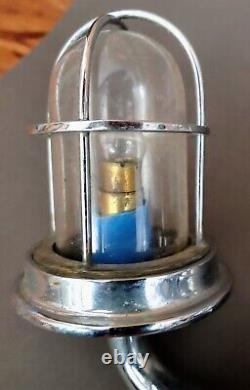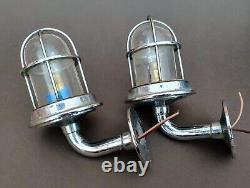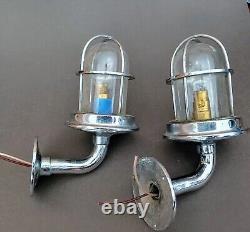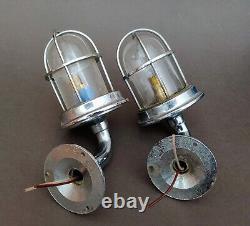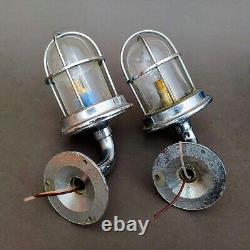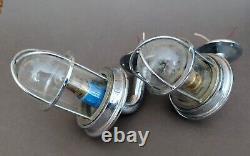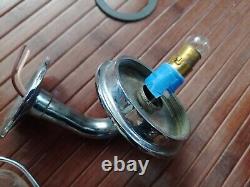 Approximate Dimensions 7 1/2 inches tall by 4 3/4 inches long by 3 1/4 inches wide. Dimensions taken at widest points. Condition Good with Age and/or Wear with no chips or crack. One light has a blue tape attached to base of the bulb and metal attachment so as to hold the bulb to the rod.
It's missing the portion that goes over the base of the bulb to hold it in place. Item is very heavy for its size and needs to be rewired. Please note picture for actual condition.

---